Custom Handmade Leather Journals
$100 - SMALL - 6x4.5 with 94 pages (188 front & back)

$150 - LARGE - 9x6 with 94 pages (188 front & back)

$7.95 - small book SHIPPING in the continental USA
$14.50 - large book SHIPPING in the continental USA
- this is for one book, multiple books may be more.
(exact shipping costs charged for all other locations)
White recycled acid free paper. 80 lb. (130 g/m²). Heavy weight, durable, medium surface, and suitable for all dry media including pen ink, and light washes. Hand torn and bound with strong linen thread.
All Journals are one-of-a-kind! See GALLERY below for past creations. If you see something you like please contact us about it and we may be able to create something similar just for you!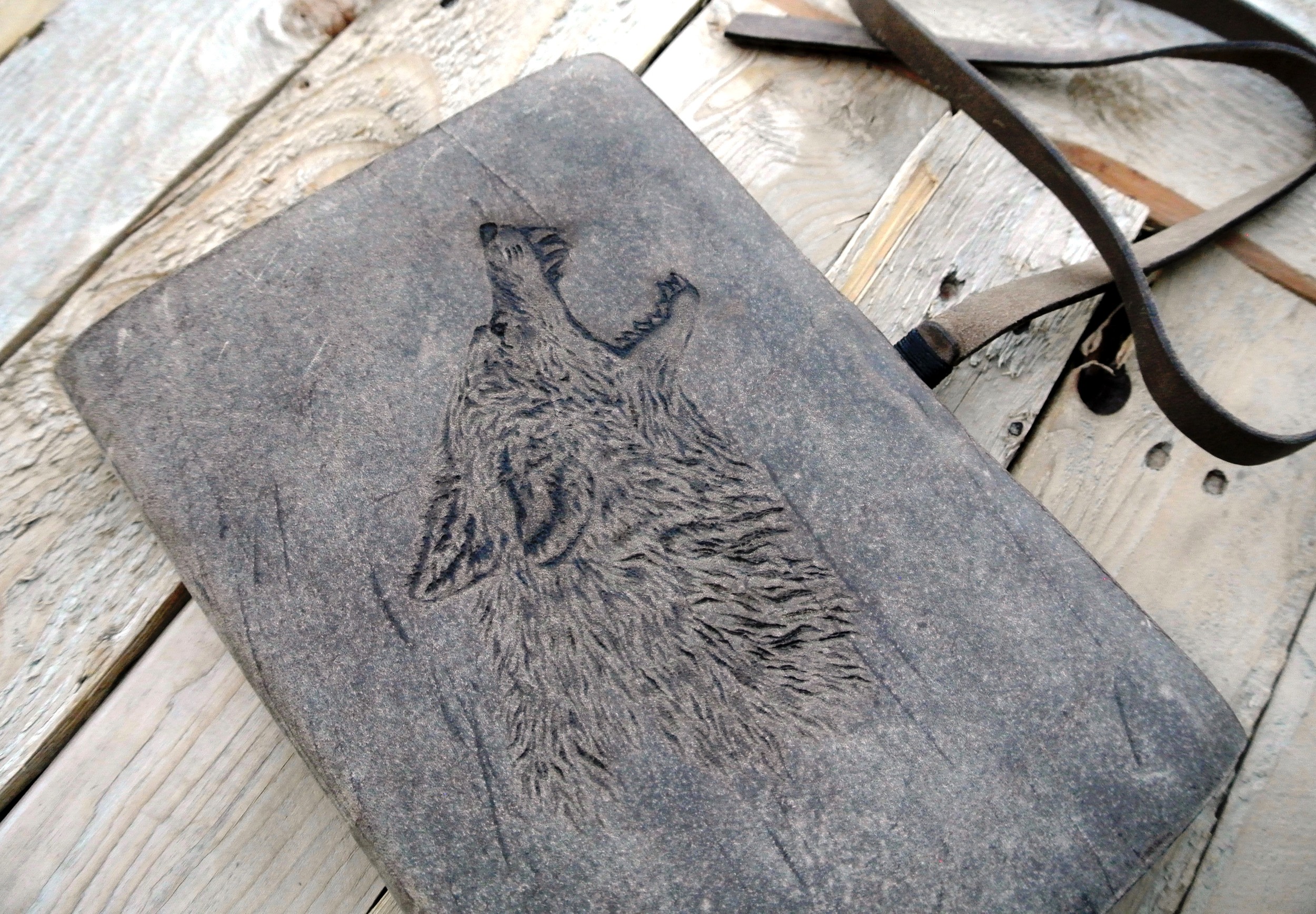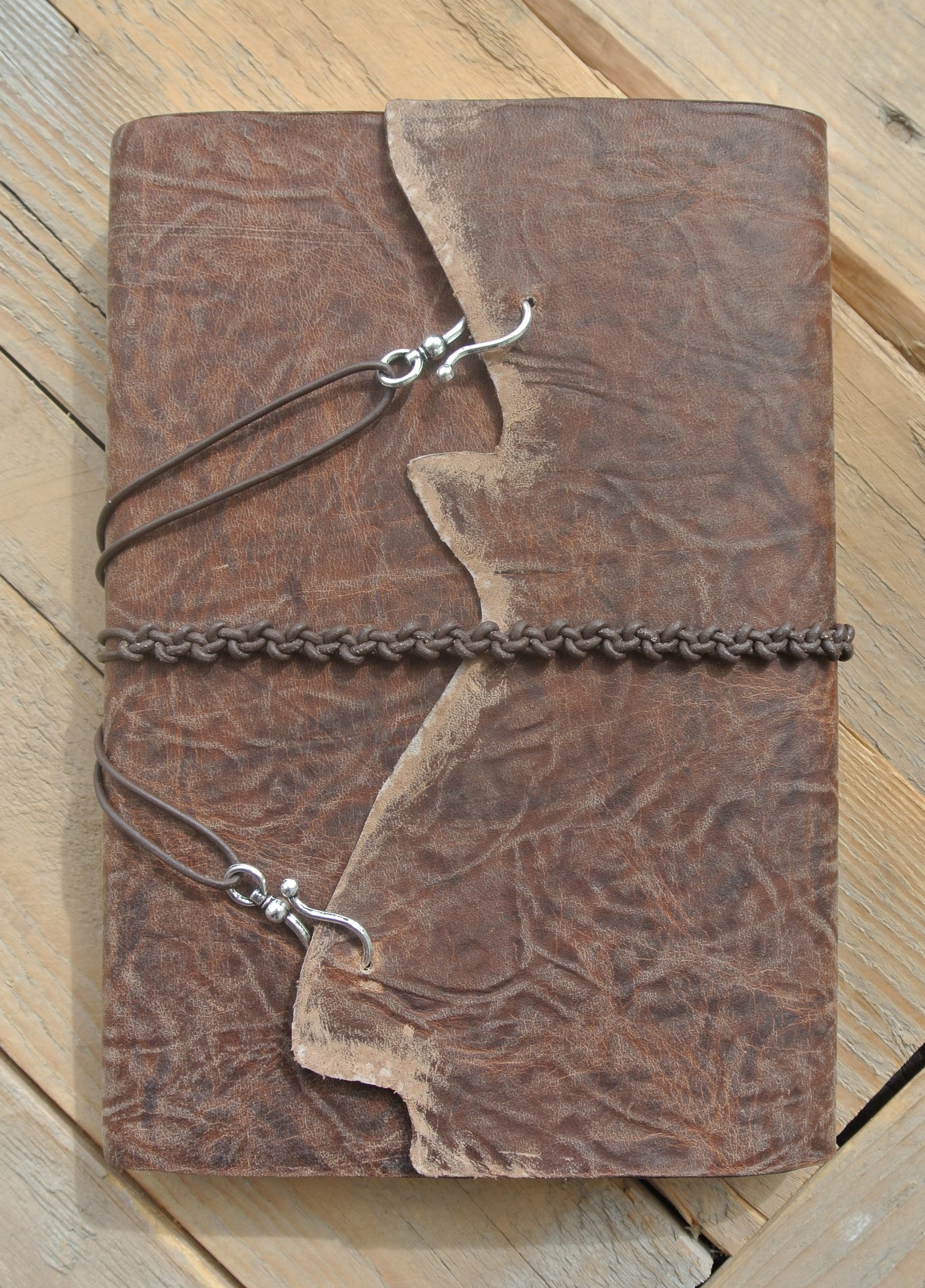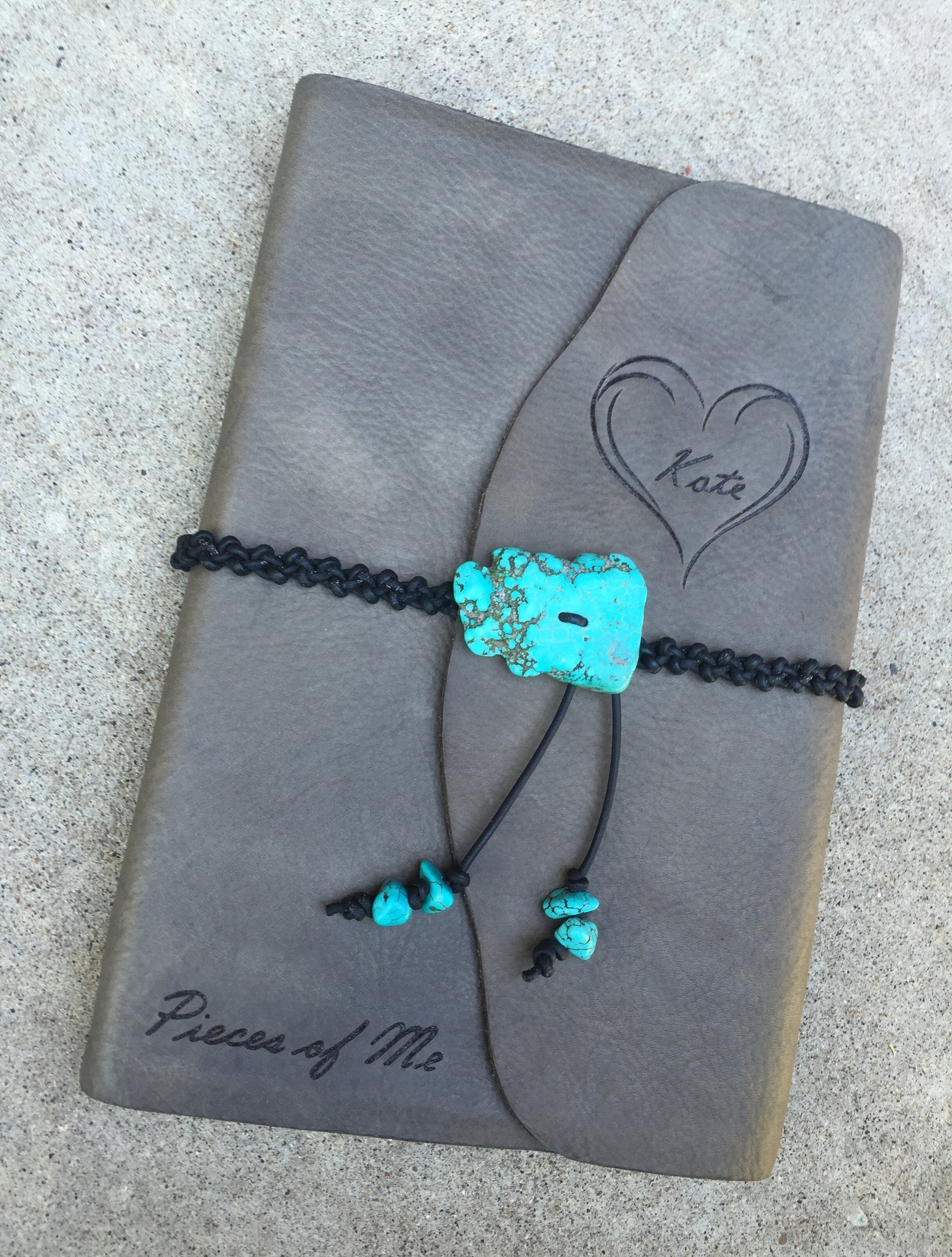 How to Purchase:
We currently do not have a shopping cart on our website...it costs us too much to maintain, sorry for the inconvenience.
Contact us to place an order and make a purchase!

We will email you an invoice through PayPal (you do not need a PayPal account in order to pay, just a credit card).
(Once we receive your payment we will create and ship you your product.)

What type of Custom Journal would you like?
- Size?
- Leather color (we will email you a picture of our current leather selection to choose from)?
- Binding style?
- Pendent/Clasp type...if any (some may cost extra)?
- Custom heat engraving?
- Your mailing address?
Please email us at: CircleM@outlook.com
Call us at: (801) 589-6773
or, click here and complete this Handmade Inquiry Form
IMPORTANT - Please understand that it is only one person who makes all of these custom Journals by hand and she has baby twins!
Your patience is greatly appreciated, thank you!
PLEASE EMAIL US WHENEVER POSSIBLE, PHONE CALLS are difficult for us to answer/return because of other work obligations, thank you!